Telecom Sector
RBS Tech Ltd is here to design, supply and installation of telecommunications tower for you. RBS Tech Ltd works with the target of completing the project with 100% success rate and our main goal is doing it with the best quality. We are gaining clients trust with our quality work day by day. And our aim is building a good long-term relationship with our clients. We apply cost-effective and simple process maintaining the standards.
Services
Site Identification
Acquisition and Implementation
Project Management
Field Site Survey
Network Optimization
Core Network Installation and Commissioning
Optical Fiber Installation and Commissioning
All Other Construction and Maintenance
PROJECTS
Our business is changing. With the passage of time, Our company will go through various stages of the business life cycle. A business goes through stages of development similar to the cycle of life for the human race.
Our Clients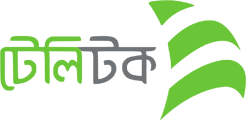 OUR CLIENTS SAYS
RBS Tech Ltd. always cared for their work. They are bound to provide jobs at the scheduled time. We are very interested in working with them again
Bashir Ahmed- Grameenphone
They do not mess up in providing jobs. We are very happy to get the right job at the right time. Hopefully, RBS Tech Ltd. will maintain good relations with us in the future.
Helal Mamun- Airtel Bangladesh
RBS Tech Ltd.'s main aim is to maintain good relations with clients. And that's why they do the best job. We enjoyed working with them very much.
CONTACT US
Still have questions in your mind? Then feel free to contact us. We believe in building a friendly relationship with you…