Rental Equipment
RBS Tech Ltd. is involved in a large construction project providing quality equipment like cranes, trailers, excavators, dump trucks and other equipment. We are actively connected with delivering equipment on various projects and sectors. Equipment Rental of RBS Tech Ltd. is one of the largest rental equipment company of Bangladesh with the huge number of equipment.
Equipments
Crane
Wheel Loader
Forklift
Mixture Truck
Roller
Digging Excavator
Weight Lifting Excavator
Dressing Excavator
PROJECTS
Our business is changing. With the passage of time, Our company will go through various stages of the business life cycle. A business goes through stages of development similar to the cycle of life for the human race.
Our Clients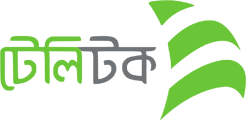 OUR CLIENTS SAYS
RBS Tech Ltd. always cared for their work. They are bound to provide jobs at the scheduled time. We are very interested in working with them again
Bashir Ahmed- Grameenphone
They do not mess up in providing jobs. We are very happy to get the right job at the right time. Hopefully, RBS Tech Ltd. will maintain good relations with us in the future.
Helal Mamun- Airtel Bangladesh
RBS Tech Ltd.'s main aim is to maintain good relations with clients. And that's why they do the best job. We enjoyed working with them very much.
CONTACT US
Still have questions in your mind? Then feel free to contact us. We believe in building a friendly relationship with you…